Solar Panels For Your Home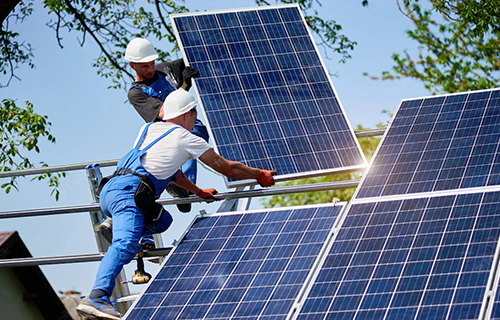 Solar Panel Systems
Electrical energy is produced from the sun. By installing solar panels you can produce your own green energy while reducing your carbon footprint and energy bills.
Our most popular system:
£9750.00 Fitted - Incl VAT
Key Benefits:
6Kw Solar System
16 x 370w Mono Black Solar Panels
7.8Kw Fox ESS Battery Storage
Hybrid Inverter
Bird Protection to all Panels
MCS Certification
Nationwide Installation
Why Choose Solar for your home?
Solar Panel Systems Quote