Domestic and Commercial Solar Panel System Upgrades
Unlike other energy equipment systems, Solar Panels don't need as much consideration to the long term. This is because with our solar system upgrade services we can simply remove the old and bring in the new. As a result, your solar system technology will never be behind the times if you need to replace your old panels.
Fortunately for you, Solar Maintenance Solutions are a solar system upgrade company who can carry this out at the most affordable price. On the most part, Solar Panel Replacement Cost is usually high and Solar PV Upgrades tend to be quite expensive. However, we have cut costs as much as possible for the betterment of our customers' homes.
Expert Solar Panel System Solutions
Solar Panel Systems Upgrades
Maximise your solar system with our simple and cost effective system upgrades. Enjoy more energy, improved safety and FREE panel-level monitoring by optimising your solar PV system with SolarEdge.
Optimising your Solar PV system
with SolarEdge.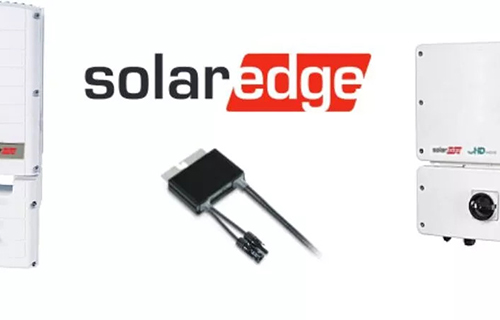 Key Benefits:
Free lifetime monitoring platform
Allows each panel to work individually
Boost performance by upto 25%
Automatic alerts on faults
12 Years standard warranty with an opition to (upgrade to 25 Years)
Frequently Asked Questions about System Upgrades
As with many of our services, customers always have many different questions with many of the same cropping up. This is why we have decided to provide straightforward answers to each one of these FAQs.
Can I upgrade my existing solar system?
Whether your current system is playing up or you want the latest model, then you can definitely upgrade your system. Upgrading your system will be especially important if it is faulty, underperforming or not economically viable. A solar system upgrade company like Solar Maintenance Solutions will have no issues providing a PV System upgrade.
However, our advice would also be that if your system isn't any of these things then don't upgrade. This is not like upgrading a phone, the less work done on your solar system the fewer problems encountered.
How can I Upgrade Solar Power System?
There are actually quite a few ways you can begin upgrading an old solar system. The most popular ways to upgrade the system are adding panels to an existing string inverter or with micro inverters. Not only are these the most affordable means of upgrading, but you also won't be restricted by size either.
Additionally, another way of upgrading is actually by adding a second solar system. This isn't just a way of adding double the energy, but is expanding upon the pre-existing panels. Although these are more expensive, there is a lot more upside with these as opposed to a replacement.
Is it worth updating solar panels?
To be absolutely clear, it is generally recommended that you should only be upgrading when panels are broken. This applies to physical damage or if the system is beginning to wear or even if the system is underperforming. When it comes to lifespan, a Solar Panel System can last between 10 to 15 years without any changes.
Can you mix solar panel brands?
Ultimately, you can certainly mix solar panels from different brands and of varying voltage. However, it is not worth the amount of hassle specifically the amount of planning for a lack of cohesion. The different electrical characteristics mean that there are too many dangers for the investment in our opinion.
How often do inverters need to be replaced?
One of the first things which will make a system dysfunctional will be the inverters. This is due to the fact that they only last around 12 years before needing to be replaced. Yet there are a few inverters which may last up to 20 years.
These will be crucial when it comes to upgrading existing solar systems. But as always we only recommend that solar panel engineers install new inverters.
Which company is the best for solar system?
This is an absolute no-brainer; Solar Maintenance Solutions are the specialists when it comes to system upgrades. Ever since in exception we have been providing solar panel upgrade services and keeping solar panel upgrade cost at a minimum. With such experience in the industry and knowledge across our workforce, we can deal with any system.
Why Choose Solar for your home?