Very good solar company. We ordered solar panels a couple of weeks ago and agreed for some solar panels and 2 batteries with a very fair price. The installation of the solar panels was very quick and there was no problem with any of the team. Very friendly company staff and I would recommend someone to have a look at this company if you want some solar panels fitted at suitable price and as quickly as possible.
Having had one very bad experience with a previous Solar Installer, who, when the system broke down, had conveniently gone out of business, we contacted SMS with a view to having it repaired. The system is 15 panels and 10 KW battery storage system. Andy called at our site, quickly assesed the situation and gave us a reasonable quote. Having agreed to the work being carried out it was quickly and efficiently installed by Ben. All in all a great experience as opposed to the previous installation. Highly recommended.
The inverter for my solar panels broke down so I needed to replace it. Solar Maintenance Solutions were quick to respond to my request. A new inverter was installed in around an hour & the old one taken away. My solar panels are now generating electricity in the Winter Sun shine.
Very pleased with the install and aftercare, Andy and Sam were very professional would use again and recommend.
Having previously had issues with another company I contacted SMS and Andy came out straight away and helped me get this right and get the system set up correctly easy to contact and very professional would highly recommend again if I could give 6 stars I would.
I have had an inverter and batteries installed and linked to my existing solar panel installation. They have been very helpful and supportive in resolving software issues with the inverter.
From start to finish this company has been a pleasure to deal with. I was given a good quote for a 5KW system with Battery storage. Everything has gone to plan,Thank you to Sam ,Ben and the rest of the team. Brilliant!!!
After being let down by another company, I contacted SMS to see if they could finish the installation (batteries to go with already installed inverter and solar arrays). Not only were they very polite and helpful, the installation was done within a week to spec. Very, very, pleased with the service we received. Will happily recommend and use again.
Had a system installed with SMS, incredible service had an amazing experience all the way through no sales tactics honest and transparent all the way through could recommend them enough.
After initially contacting SMS, Andy came out for a site inspection. He explained everything that I needed to know. He advised me about the best system needed to replace my old one. The next day Daniel arrived in install my new inverter. He also put an app on my phone which will enable me to keep a check on the system. Both gentlemen were polite, friendly and very professional at all times. All guarantees and paperwork were filled in by Andy and the new system was also checked by him. I would highly recommend this company for anything you need for solar maintenance and installation.
Andy was very polite and professional, answering the questions my wife and myself asked. During the fitting of my battery and inverter Ben the installer also answered any questions we had. Overall it was a pleasure to deal with them. So far the system is saving us about £3 a day on electricity so it should be a good investment for the future. Highly recommended.
I had an issue with pigeons trying to nest under my solar panels. TheY installed mesh and Gave the panels an industrial clean and even fixed loose guttering for me. Helpful lovely people. I would definitely use this company again.
Unbelivable service from start to finish, were totally honest about the delay in batteries aswell. Paid my deposit and they were back within 3 weeks to fit it in and help me with the app aswell, as my technical knowledge is limited. Highly reccommened.
Lovely company to deal with from start to finish. I did a lot of research for my battery installation and had other quotes but felt at ease with SMS and I must say I'm not disappointed. Hybrid Inverter installed and 3.5 kWh battery storage My old inverter was 12 years old and I was pleasantly surprised that I could Install a hybrid inverter which would also run my battery 🔋. Really recommend these guys and I will be calling back in the summer to add more storage.
We're sceptic at the beginning but Sam reassured us and installed the ev charger and smart battery storage in two weeks time, since they couldn't get hold of the battery and charger before that. The installers were nice, efficient and polite. Hope soon I'll have some finances to put the solar panels and hope to get them for this job. Even my wife is happy with the service.
Very pleased with the whole service. Booked a survey and was happy that there wasn't a pushy salesman trying to make a decision on the spot, they only send the directors to survey installs. 16 panel system all installed with battery storage all for under 10k. Definitely will recommend this company. Thanks to Sam and Andy for all your help.
Cam was very professional and courteous throughout and explained the system and use of the App very well. The job of fitting the system snd battery was very neat and good job. I would definitely recommend him. Thank you Can for spending the time to explain and carry out a professional job.
I was in search of a new battery and was thoroughly surprised to see how quickly my battery was replaced by SMS (Solar Maintenance Solutions). Very professional, very quick and very good quality. I Highly recommend this service to anyone in need of some solar related work.
Great service from making my enquiry. My inverter has been broken for a couple of weeks a few other company's didn't even have the time to get back to me. I found both people I spoke to Abdi and Sam very helpful and top marks to Daniel on his workmanship and cleaning up after himself. 👍👍
When I found my solar panel not function properly. I called Solar Maintenance Solutions (SMS) and got the response very quickly. I got my inverter replaced professionally and efficient. Highly recommend SMS for your solar panel maintenance.
Our business is built on customer satisfaction. All of our Nationwide workforce pride themselves on delivering an unrivaled service. We're leading Installers of Battery Storage for Domestic, Business, and Commercial properties.
We Take Pride in Our Numbers



We are a team of professional Battery Storage and Solar PV system engineers who have years of experience under their belt. We are licensed and authorised to perform solar PV system installation, repair, and maintenance services on a wide range of systems that are used for both residential and commercial use. What sets us apart from the rest is that we are highly trained, motivated, and dedicated, with over 12 years of experience in solar PV systems.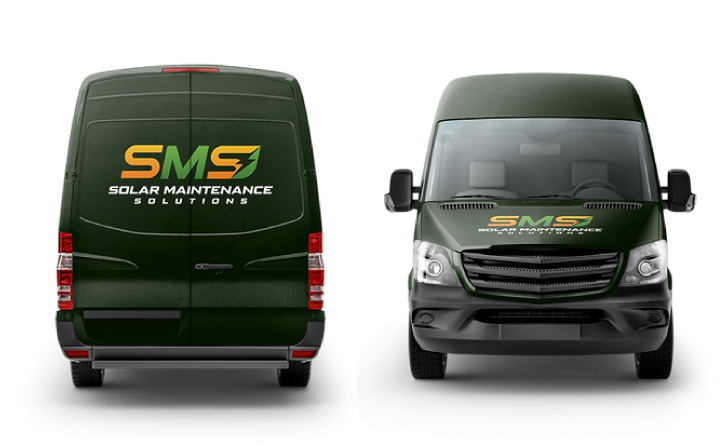 We're trusted by
1000's

of customers nationwide
Why Choose Solar for your home?

Solar Maintenance Solutions
Registered at 13th Floor, City Tower,
Manchester, M1 4BT
Reg No. 13216999
VAT No. 404568989
Please take the time to fill out the information below.